School Programs Manager
[Job Number: 3091696]
Program Manager / 40 Hours / MGH- Chelsea Health Center
(3091696)

Background
Healthy Chelsea, based under Massachusetts General Hospital's Center for Community Health Improvement (CCHI), works in a coalition format with the city of Chelsea to promote a healthier community through the development and implementation of policy, systems and environmental changes for the prevention of obesity, diet-related disease, and substance use disorders in Chelsea, Massachusetts. The goal is to fully engage the entire community, including the significant Latinx community and other immigrant and refugee communities in the city; secure partnerships and collaborations with all stakeholders; assess community needs; collect baseline data; secure grant funding; develop multiple interventions within different domains; and measure progress through process outcomes and health indicators.
The healthy eating/active living initiative (HEAL) in Chelsea, under the Healthy Chelsea Coalition, is a true partnership between the Coalition, Chelsea Public Schools and the City of Chelsea.

Position Overview
The School Programs Coordinator will work very closely with the Chelsea Public Schools, the City of Chelsea, the CPS school food service provider, residents, youth, and community-based organizations in the planning, development and implementation of evidence-based strategies to promote healthy eating and active living throughout the schools and larger community. The coordinator will provide staff support for all of CCHI's HEAL assessment and evaluation activities as assigned. They will participate in grant writing and implementation activities as necessary.
Areas of Responsibility:
     School Gardens
Support and help coordinate all Chelsea Public School (CPS) school garden programming--including development, planting, maintenance, fundraising, education, and special events
Work with the garden coordinators and leadership at each school to incorporate gardens more holistically into school communities and curricular plans
Oversee and coordinate curriculum and lessons on the topics of gardening, plants, food, cooking, and culture (lessons are primarily delivered by Healthy Chelsea's FoodCorps service members)
Supervise two full-time FoodCorps service members' roles and responsibilities in Chelsea Public Schools (orientation, training, scheduling, oversight of all initiatives, evaluation & reporting)School Food Initiatives
Support and expand the ongoing collaboration between Healthy Chelsea, the CPS food service provider, the CPS business office, and Northbound consultants

Facilitate monthly meetings with these stakeholders (and more, when possible and necessary)

Organize cafeteria taste tests--featuring the "Harvest of the Month" or new menu items--with food service provider
Co-lead Youth Food Movement, a paid program for Chelsea High School students focused on food justice and school food improvement, and support them in their projects (school food survey, peer-to-peer workshops, etc)
Supervise the part-time Youth Food Movement Coordinator's role as co-facilitator of this youth internship program (orientation, training, scheduling, oversight of all initiatives, evaluation and reporting)
Collaborate with school's food service provider to increase local procurement and associated education and cafeteria events; move toward procurement from school gardensSchool Wellness
Enhance and expand HEAL partnerships with principals, teachers, staff, parents and students in all Chelsea Public Schools
Co-chair the CPS district Wellness Committee
Attend relevant family nights and school-wide events to connect with students and families
Support physical activity in the classroom and relevant initiativesCommunity
Provide leadership and support the integration of all existing HEAL efforts with the City of Chelsea and all partnering community organizations
Partner with the City, School Department, and other community partners to explore new urban agriculture and gardening opportunities in the city, with a particular focus on youth empowerment and youth employment opportunities
Collaborate with GreenRoots on programming, planting activities, and youth opportunities in Anita's Youth Community Garden and the Chelsea Urban Farm
Explore potential for other food access programs in Chelsea (e.g. mobile markets)
Develop and maintain community relationships to maximize collaborative efforts
Provide relevant grant administration oversight and complete all grant administration and reporting requirements as needed
Attend state-wide and regional meetings/conferences as needed
Work closely with CCHI evaluation team to implement, collect and report on all evaluative activities associated with HEAL strategies
Give presentations outlining the work to internal and external audiences as neededCoalition duties
Participate in all internal staff meetings
Participate, help plan and lead Healthy Chelsea coalition meetings as needed
Contribute to the general management, recruitment and retention of Healthy Chelsea coalition members
Assist Director with strategies, design and implementation of all communication initiatives and activities (coalition website; community portal; social media; etc.)
Support and develop community partnerships
Coordinate and implement CCHI community-wide assessment activities
Attend CCHI all-staff meetings and events
Support targeted outreach to neighborhood, civic and underrepresented groups, including youth.
Qualifications

Skills and Abilities
Strong knowledge of comprehensive community-based initiatives to increase healthy eating and active living
Strong understanding of the concepts of policy, systems and environmental changes as applied to healthy eating and active living
Knowledge of cultural competence and addressing disparities and social determinants of health
Spanish proficiency extremely helpful
Strong social skills
Ability to work well with diverse communities
Ability to facilitate community ownership of project activities
Ability to develop ideas into action
Ability to conduct efficient meetings and facilitate community input; maintain motivation and attendance of a work group
Strong sense of strategy and intuitive political judgment
Ability to translate theoretical frameworks into community action
Ability to see the big picture while attending to on the ground details
Ability to work independently which includes good judgment about when to seek support
Strong administrative, management, and organizational skills
Excel, Word, Power PointEducation
Bachelor's' degree or higherExperience
Two years community health, food systems, coalition or related experience preferred
Experience working with diverse communities

EEO Statement
Massachusetts General Hospital is an Equal Opportunity Employer.  By embracing diverse skills, perspectives and ideas, we choose to lead. Applications from protected veterans and individuals with disabilities are strongly encouraged.
Primary Location: MA-Chelsea-151 Everett - MGH
Work Locations:
151 Everett - MGH
Chelsea 02150
Job: Professional/Managerial
Organization: Massachusetts General Hospital(MGH)
Schedule: Full-time
Standard Hours: 40
Shift: Day Job
Employee Status: Regular
Recruiting Department: MGH Center for Community Health
Job Posting: Apr 16, 2019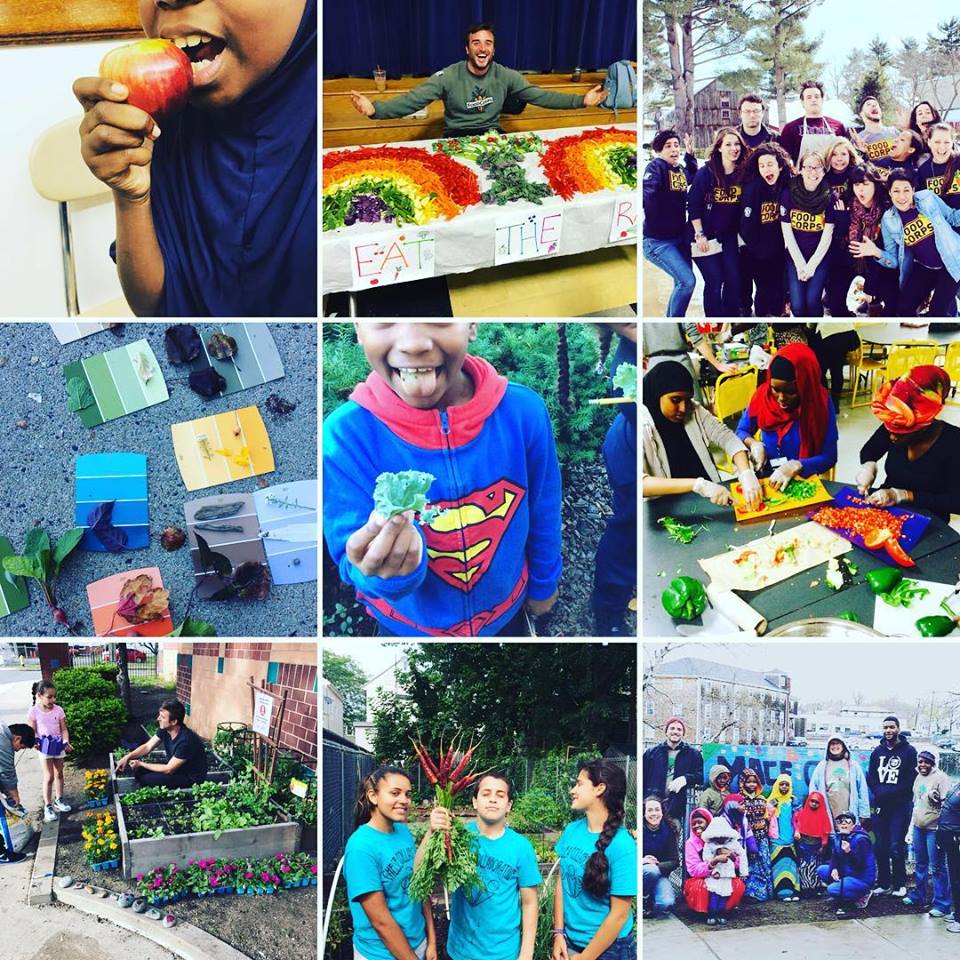 FoodCorps Service Members
We are looking for our next FoodCorps service members in Chelsea!
This could be YOU: eating, planting, growing, harvesting with the incredible young people of Chelsea.
High priority for local candidates and bilingual candidates.
No previous experience with gardening necessary, just passion for good food and promoting community health
Email mherzog@partners.org for more info.
Deadline is March 15 >>> apply today!