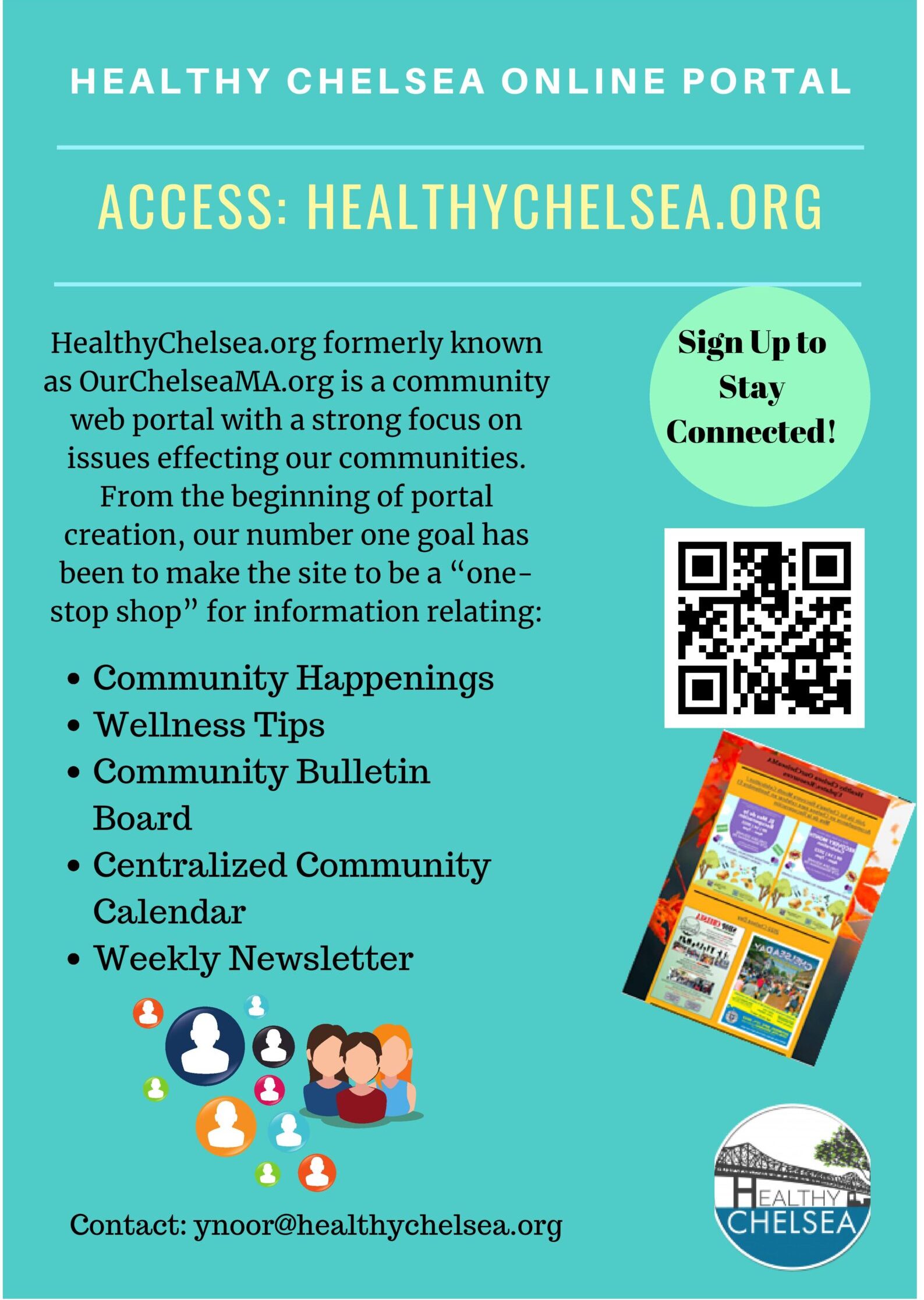 Increasing community collaboration, communication and access to services is an important goal of Healthy Chelsea.
In 2012, along with our partners at Social Capital, Inc., we began publishing Healthy Chelsea formerly known OurChelseaMA, an online community calendar that helps Chelsea residents find community events, volunteer opportunities and local resources more easily. The calendar is available in both English and Spanish.
If you want to keep up with everything going on in Chelsea, subscribe to Healthy Chelsea weekly eblasts. Residents and local businesses are also encouraged to post key happenings in the city.
We'd like for OurChelseaMA to be the "first stop" for community members to get the latest information in our community.