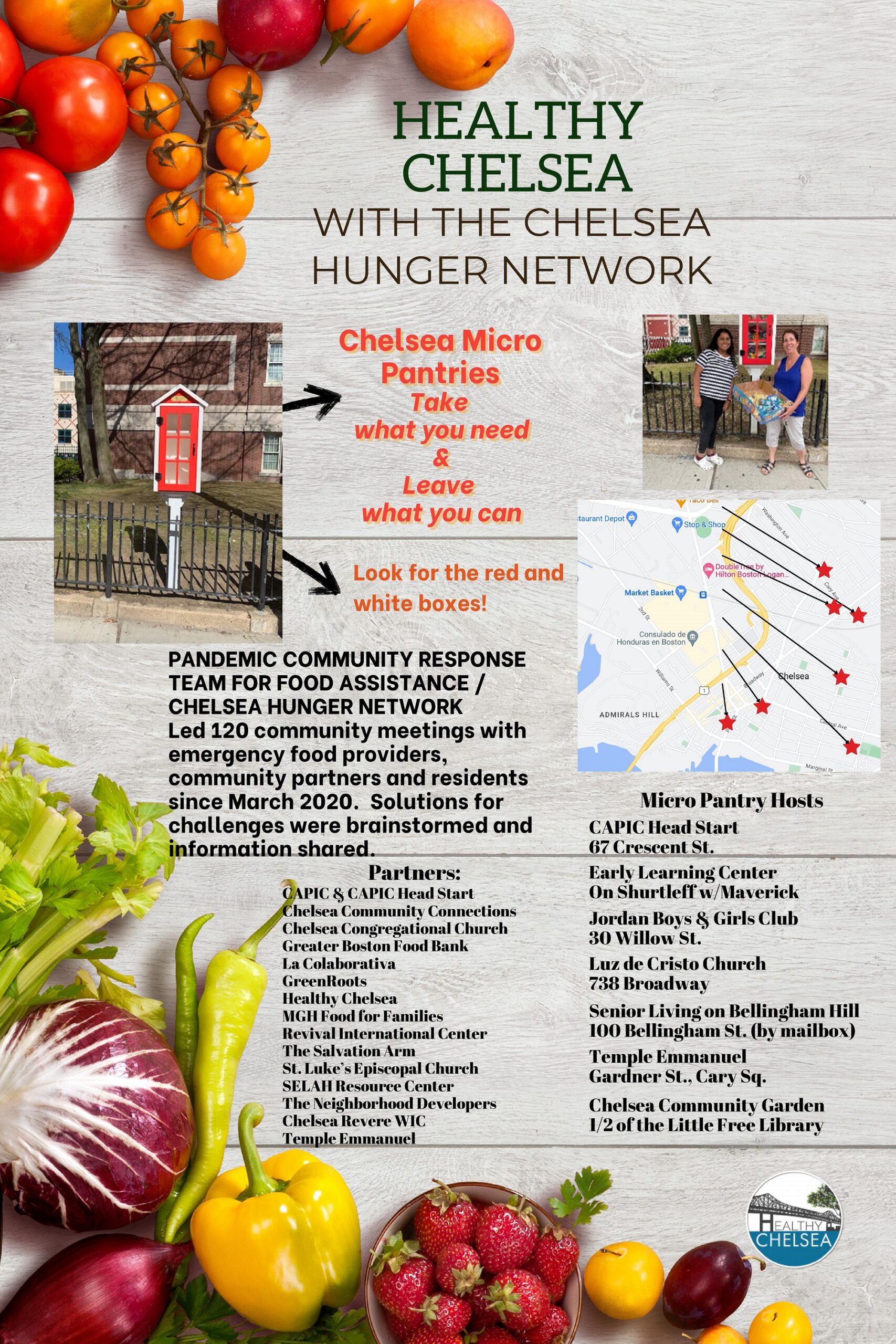 Obesity is a serious health issue affecting almost 1 in 5 children and 1 in 3 adults, putting people at risk for high blood pressure, high cholesterol, type 2 diabetes, heart disease and certain cancers. In 2009, an MGH Community Health Needs Assessment (CHNA) conducted in Chelsea identified obesity prevention and the promotion of healthy living as leading health priorities for the city.
Access to healthy foods—fresh produce, meats and other healthy foods—can also be an issue for residents in low-income areas like Chelsea. The Healthy Chelsea Coalition is committed to addressing these concerns through a number of programs and activities.
Addressing Food Insecurity and Access to Healthy Food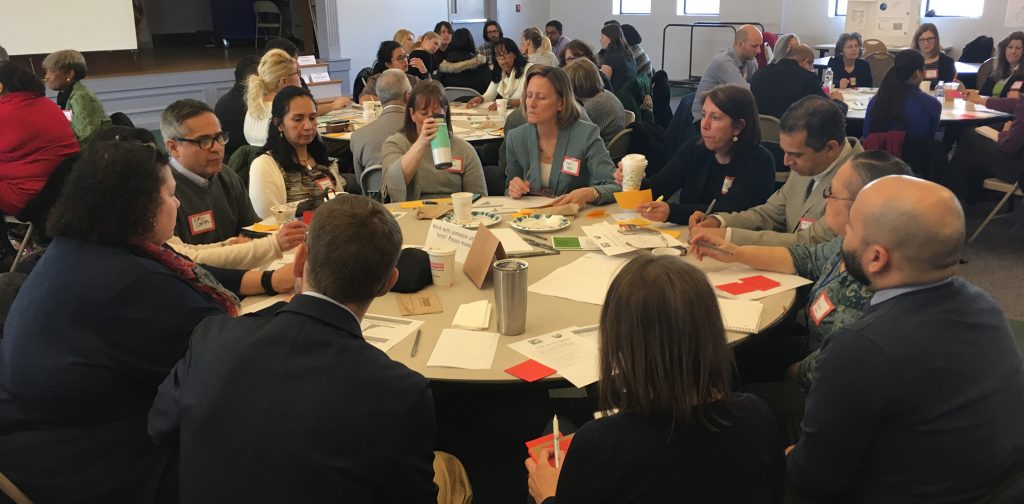 In March 2018, Healthy Chelsea and the Chelsea Hunger Network organized the Chelsea Healthy and Affordable Food (CHAF) Summit, inviting community leaders and institutions from within and outside of the city to address food insecurity and access to healthy food in Chelsea. The half day event brought together 70 people to learn about the city's socio-economic and food relief situation, interact with a panel presenting diverse options, participate in round-table discussions to delve into causes and possible solutions and to network. This summit represents the first step in bringing about sustainable change to these issues. Subcommittees are now being formed to work on creating new resources, partnerships and solutions.
Working with Local Business
Healthy Chelsea staff worked with local corner store owners, through the "corner store project," providing guidance and display items such as baskets and refrigerators, so that fresh fruits and vegetables are more appealingly displayed at the front of the stores, thereby increasing healthier purchases.
Healthy Chelsea, through our membership, helps to promote local farmers' markets and incentives for WIC recipients.
Instituting a Trans Fat Ban
Chelsea instituted a 100% trans-fat ban in 2013. We were the first city in the country to institute this most progressive trans-fat ban. All other cities that had implemented a ban had allowed for trace amounts of artificial trans-fat in food, but Chelsea prohibited it completely.
We also worked with restaurant chains such as McDonalds, Burger King and Dunkin' Donuts to ensure their adherence to the ban.