we are canceling the clothing donations drive for Friday October 9th at our office 113 Hawthorne St, we have more than enough bags of clothing for our event on Saturday October 17th and we will have excess after the event that we will have to find a place to put it all.
Thank you to all that have donated and spread the word ~ I will get flyers out about the event for community residents to get free clothing on 10/17  at the end of this week or early next week.
Volunteers for our Clothing Give Away event always welcome!
Thanks everyone for all that you do ~
Best, Cara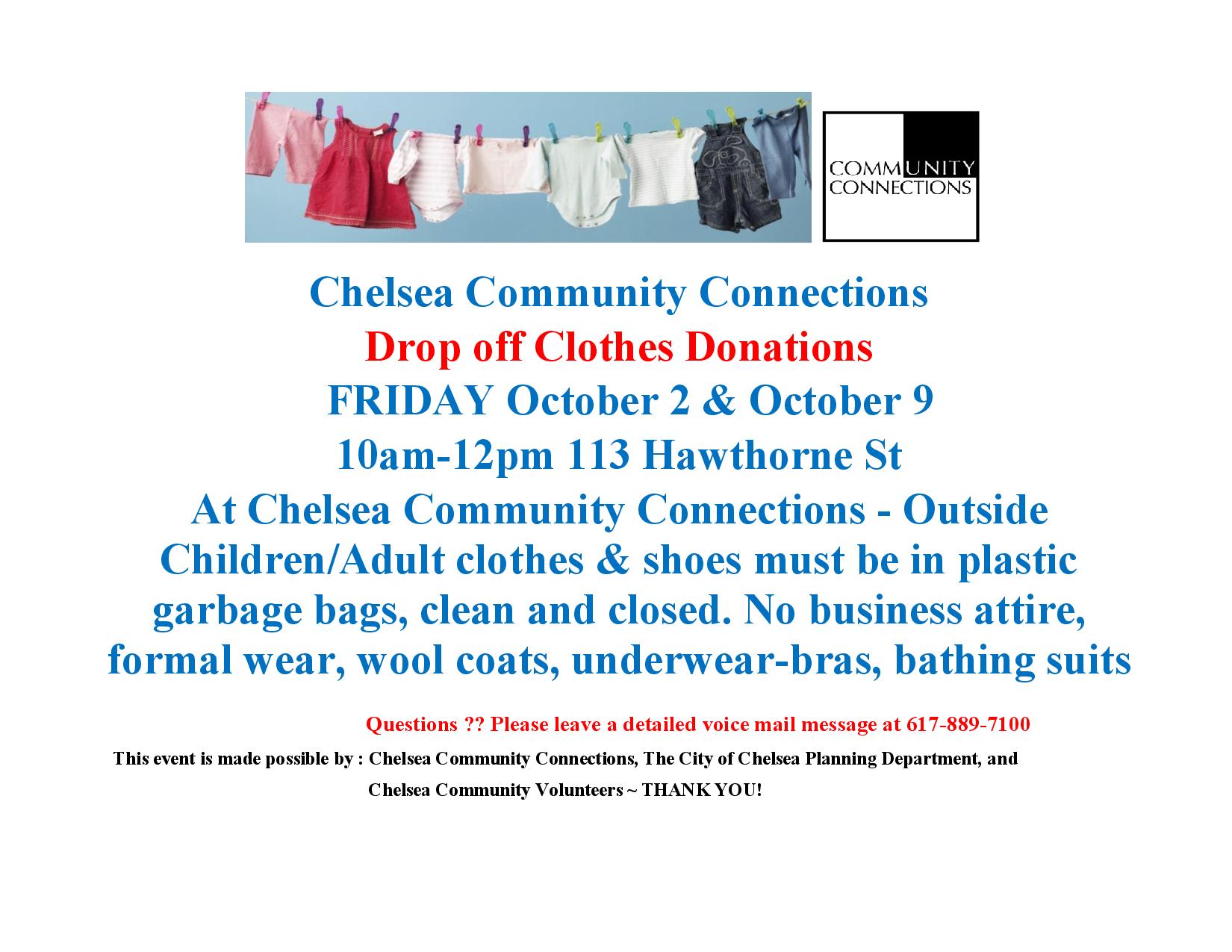 Hi Everyone –
we will be accepting clothing donations the next two Fridays OUTSIDE of our office from 10am-12pm ; MENS clothing is most needed after our last Clothing Give-Away event a few weeks ago – will take children /adult clothes & shoes. No business formal wear, bathing suits, wool coats, workout clothing, or undergarments. Clothes must be in plastic trash bags closed up.
THANK YOU ~
best – Cara