As of October 5, 31,332 Chelsea residents have been fully vaccinated — that's 73.2% of all City residents.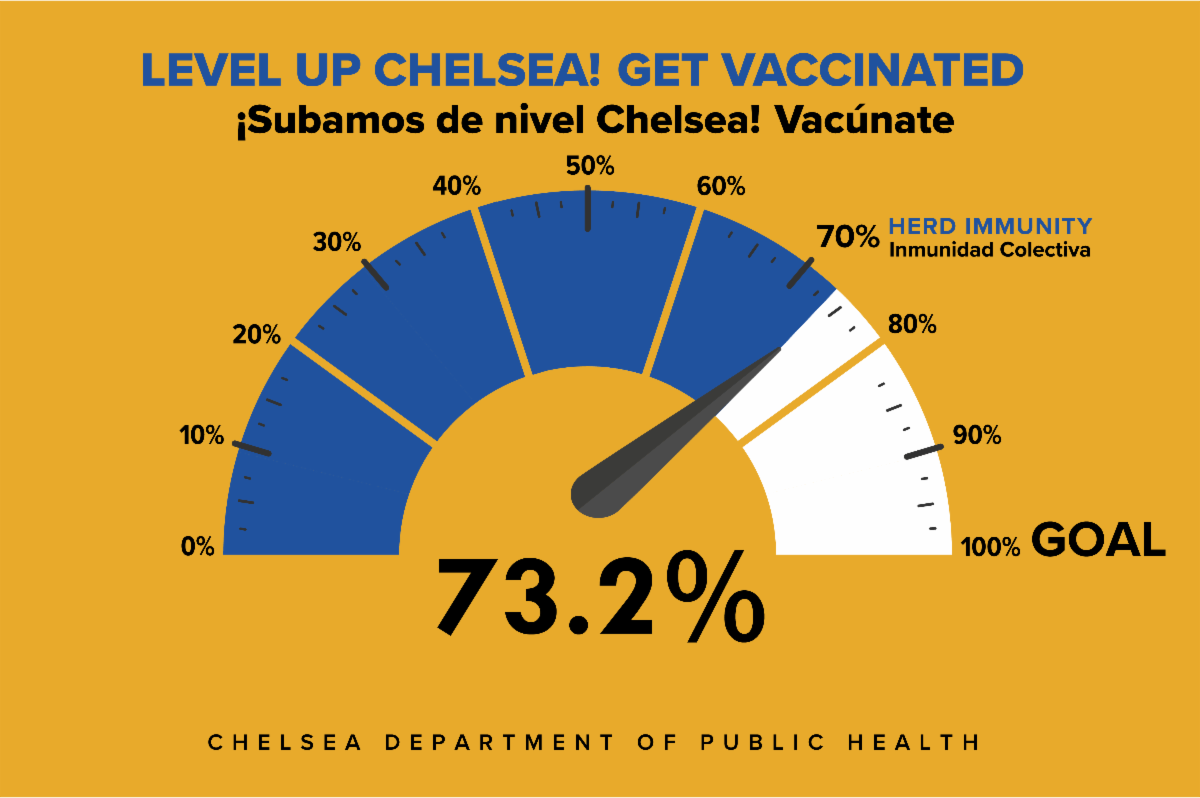 The City of Chelsea leads the State of Massachusetts in youth vaccination rates (ages 12-19), and owns the highest overall vaccination rates statewide among the 20 prioritized communities featured in the Vaccine Equity Initiative (VEI).

Utilizing the data in the VEI, which compares vaccination data from 20 prioritized communities in the state of Massachusetts, 95.9 percent of 12-15 year olds in Chelsea have received the first dose of the vaccine, while 100 percent of 16-19 year olds have been administered their first dose as of October 5.

The fully vaccinated rates for these age groups are equally impressive. Among 12-15 year olds, 78.0 percent are fully vaccinated, and 16-19 year olds are 80.7 percent fully vaccinated in Chelsea. Both totals rank as the highest among the 20 communities in the VEI. Chelsea is one of just two communities in the VEI to have percentages of fully vaccinated 12-15 and 16-19 year olds that rank higher than the state average. In the 12-15 bracket, 59.7 percent of Massachusetts residents are fully vaccinated while 61.6 percent are fully vaccinated in the 16-19 age range.
Pfizer COVID-19 booster shots are now available at the vaccination clinic at the Chelsea Senior Center
Pfizer booster shots are available to those who have previously received the Pfizer vaccine, and six months have passed since receiving the second dose. Booster shots for Pfizer have been approved by the CDC, and are a safe and effective way to protect yourself against COVID-19. They are only available for residents over the age of 65, or anyone between 18 and 64 who is at increased risk of COVID due to underlying medical conditions or due to their workplace environment.
For more information of the Pfizer booster shot, visit https://www.cdc.gov/coronavirus/2019-ncov/vaccines/booster-shot.html
The Senior Center's vaccination clinic is available to residents on weekends (Friday-Monday). It is open on Fridays from 3:00-7:00pm, on Saturdays and Sundays from 10:00am-5:00pm and on Mondays from 2:00-6:00pm