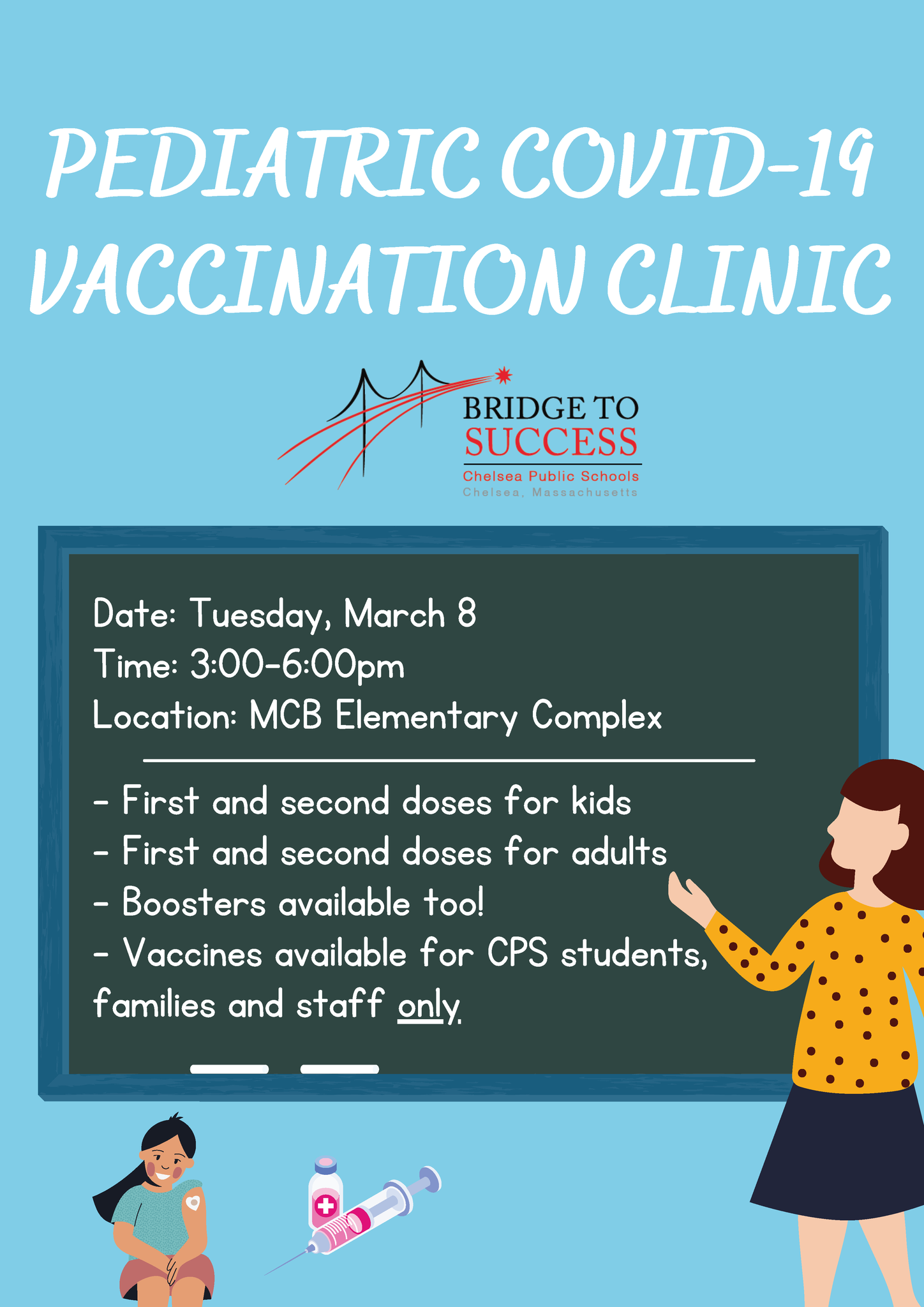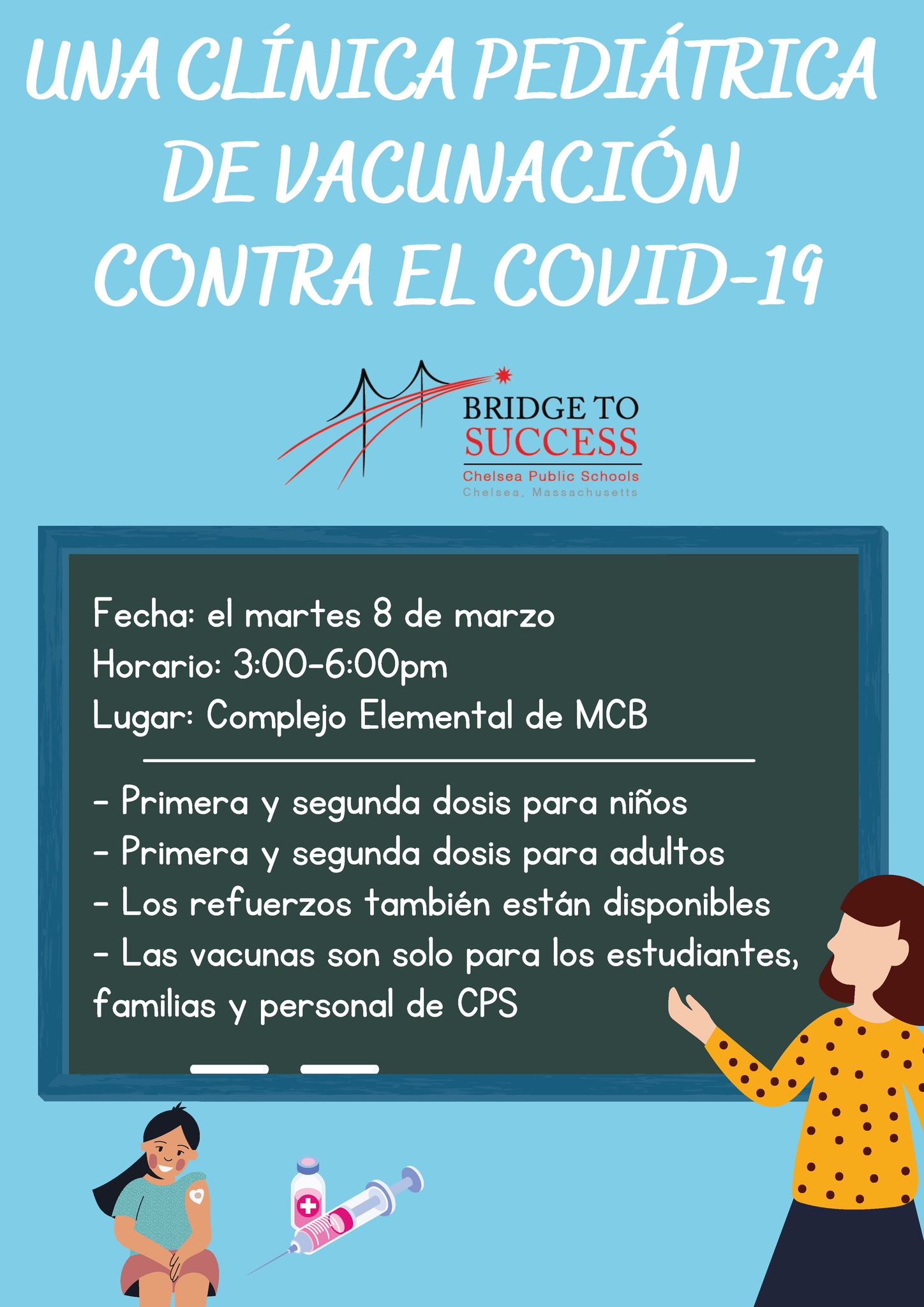 Another pediatric COVID-19 vaccination clinic is coming to CPS!
On Tuesday, March 8, there will be a clinic at our Elementary Complex from 3:00-6:00 for CPS students, families and staff. In addition to the pediatric vaccine, initial doses and boosters will also be available. We have information available online, including details on vaccine eligibility:
———-
¡Otra clínica de vacunación pediátrica contra el COVID-19 llegará a CPS!
El martes 8 de marzo, habrá una clínica en nuestro Complejo Elemental de 3:00 a 6:00 para estudiantes, familias y personal de CPS. Además de la vacuna pediátrica, también estarán disponibles las dosis iniciales y los refuerzos. Tenemos información disponible en línea, incluidos detalles sobre la elegibilidad para la vacuna: