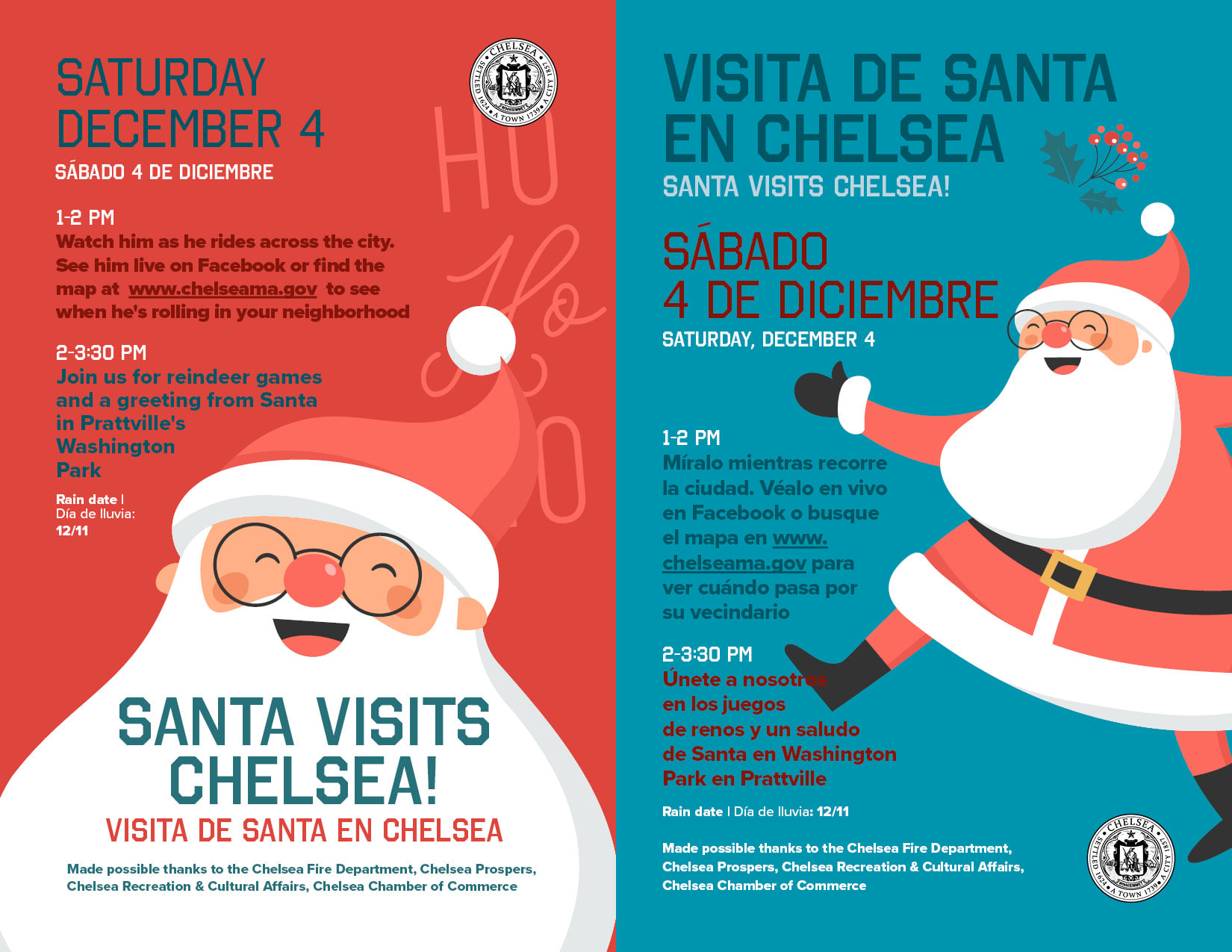 Next Saturday, Santa will be in Chelsea! The jingle bells will be rocking when he visits the City, travelling through the streets in a fire truck to shout a hearty "Ho, Ho, Ho" to kids and families.
His trip around the city begins at 1:00, and then Santa will stop in Washington Park from 2:00-3:30 for reindeer games & to meet kids
. View the links below to see when Santa will be driving throughout your neighborhood & more information on Holiday Happenings in Chelsea:
—
¡Santa estará en Chelsea el próximo sábado! Visitará la ciudad viajando por las calles en un camión de bomberos para gritar un cordial "Ho, Ho, Ho" a los niños y las familias.
Su viaje comienza a la 1:00pm, y luego Santa se detendrá en Washington Park de 2: 00-3: 30pm para conocer a los niños
. Vea los enlaces a continuación para ver la ruta que hará Santa y más información sobre los eventos navideños en Chelsea: