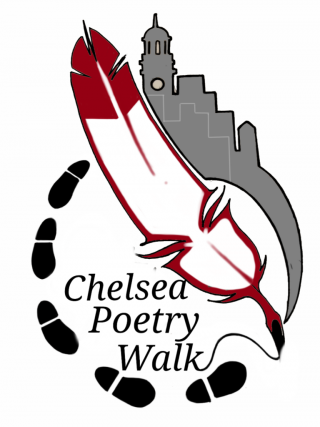 Chelsea Poetry Walk in Downtown Chelsea
The first-ever Chelsea Poetry Walk is a showcase of expression in the downtown business district. Poetry written by Chelsea residents of all ages are out on display at numerous establishments for all to enjoy through September.
New Outdoor Gallery by Local Artist Franz Israel at Carter Park CrossFit
A new and innovative mural has been installed on Blossom & Carter St in Chelsea. Local artist, Franz Israel, designed and painted a mural of 50 feet long x 15 high: 8 large animal characters from the series "Animalia" are featured on black background with a scattering of white geometric figures. The mural features motion sensor lights for evening interactivity, and each piece is printed in reflective aluminum and fluorescent glow in the dark paint, creating a mesmerizing effect at night.
Each character has a unique QR code that takes you to a unique custom morph animated video accompanied by a relaxing audio experience and some advocating for animals. Learn more about Franz Israel and his process on 
www.Franzisrael.com.